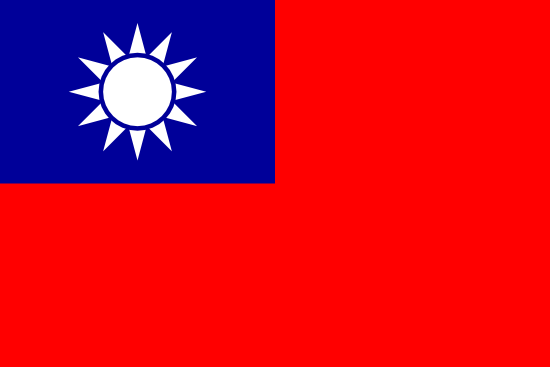 Taiwan first competed in the IOL in 2013, and has competed in 8 olympiads. They most recently competed in 2021. They have sent 43 participants in 13 teams.
In competition, teams from Taiwan have brought home 15 medals (2 gold, 7 silver and 6 bronze), 1 gold trophy, 4 best-solution prizes and 11 honorable mentions.
In addition, Taiwan has sent 1 Repeat Medalist to the Hall of Fame.
Team Taiwan is chosen through TOL, Taiwan Olympiad in Linguistics (語言學奧林匹亞競賽臺灣隊).
Individual Contest Medalists
| Year | Medal | Name | Team |
| --- | --- | --- | --- |
| 2021 | Gold | Chun-Chi Lin | Taiwan Red Cypress |
| 2017 | Gold | Ruei Hung Alex Lee | TaiTWO |
| 2021 | Silver | Samantha Kao | Taiwan Plum Blossom |
| 2018 | Silver | Chih-Chun Wang | Taiwan Typhoon |
| 2018 | Silver | Tung-Le Pan | Taiwan Typhoon |
| 2018 | Silver | You-Kuan Lin | Taiwan Earthquake |
| 2017 | Silver | Chih-Lun Julian Liu | TaiTWO |
| 2017 | Silver | Yao, Yung-Jui | TaiONE |
| 2016 | Silver | Shen-Chang Huang | Taiwan Blue Magpie |
| 2021 | Bronze | Shao-Chi Ou | Taiwan Red Cypress |
| 2021 | Bronze | Yi-Ning Chang | Taiwan Plum Blossom |
| 2021 | Bronze | Yen-Hsi Huang | Taiwan Plum Blossom |
| 2019 | Bronze | Chih-Chun Wang | TaiNine |
| 2019 | Bronze | Lee, Yu-Hsuan | TaiNine |
| 2015 | Bronze | Isabelle Lee Yen | Taiwan |
Honorable Mentions
| Year | Award | Name | Team |
| --- | --- | --- | --- |
| 2021 | HM | Eric Wu | Taiwan Red Cypress |
| 2019 | HM | Lin, You-Kuan | TaiEight |
| 2019 | HM | Chen, Po-Wen | TaiEight |
| 2019 | HM | Peng, Kai-Yang | TaiNine |
| 2019 | HM | Chen, Jun-Wei | TaiEight |
| 2018 | HM | Ri-Sheng Huang | Taiwan Earthquake |
| 2018 | HM | Yu-Hsuan Lee | Taiwan Typhoon |
| 2017 | HM | Pan, Tung-Le | TaiTWO |
| 2017 | HM | Willie Jeng | TaiONE |
| 2016 | HM | Robin Alexander Young | Taiwan Blue Magpie |
| 2016 | HM | Willie Jeng | Taiwan Black Bear |
Team Contest Trophies
| Year | Trophy | Team |
| --- | --- | --- |
| 2017 | Gold | TaiTWO |