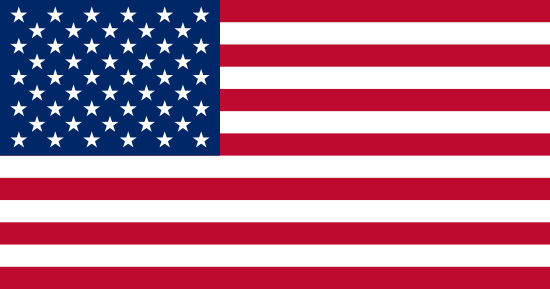 USA first competed in the IOL in 2007, and has competed in 13 olympiads. They most recently competed in 2019. They have sent 108 participants in 27 teams.
In competition, teams from USA have brought home 74 medals (19 gold, 35 silver and 20 bronze), 11 trophies (8 gold and 3 silver), 8 first-place team cups, 22 best-solution prizes, 20 honorable mentions and 2 team contest honorable mentions.
In addition, USA has sent 14 Repeat Medalists and 8 Dream Teams to the Hall of Fame.
Team USA is chosen through NACLO, North American Computational Linguistics Olympiad.
Individual Contest Medalists
| Year | Medal | Name | Team |
| --- | --- | --- | --- |
| 2019 | Gold | Wesley Zhang | USA Red |
| 2019 | Gold | Andrew Tockman | USA Red |
| 2018 | Gold | Swapnil Garg | USA Red |
| 2018 | Gold | Benjamin LaFond | USA Blue |
| 2018 | Gold | Pranav Krishna | USA Blue |
| 2018 | Gold | Andrew Tockman | USA Red |
| 2017 | Gold | Brian Xiao | USA Red |
| 2016 | Gold | James Wedgwood | USA Red |
| 2015 | Gold | James Wedgwood | USA Red |
| 2015 | Gold | James Bloxham | USA Red |
| 2015 | Gold | Kevin Yang | USA Red |
| 2014 | Gold | Darryl Wu | USA Red |
| 2013 | Gold | Alexander Wade | USA Red |
| 2012 | Gold | Alexander Wade | USA 2 |
| 2012 | Gold | Anderson Wang | USA 1 |
| 2011 | Gold | Morris Alper | USA Red |
| 2010 | Gold | Ben Sklaroff | USA Red |
| 2008 | Gold | Hanzhi Zhu | USA 2 |
| 2007 | Gold | Adam Hesterberg | USA 1 |
| 2019 | Silver | Ziyan Lei | USA Red |
| 2019 | Silver | Skyelar Raiti | USA Blue |
| 2019 | Silver | Russell Emerine | USA Red |
| 2019 | Silver | Pranav Krishna | USA Blue |
| 2019 | Silver | Jeremy Zhou | USA Blue |
| 2018 | Silver | Mihir Singhal | USA Blue |
| 2018 | Silver | Ethan A. Chi | USA Red |
| 2018 | Silver | Russell Emerine | USA Blue |
| 2017 | Silver | Andrew Tockman | USA Red |
| 2017 | Silver | Joseph Feffer | USA Blue |
| 2017 | Silver | Ziyan Lei | USA Red |
| 2016 | Silver | Margarita Misirpashayeva | USA Blue |
| 2016 | Silver | Shuheng Niu | USA Red |
| 2016 | Silver | Erik Metz | USA Red |
| 2015 | Silver | Kevin M Li | USA Blue |
| 2015 | Silver | Conor Stuart-Roe | USA Red |
| 2015 | Silver | Julian Gau | USA Blue |
| 2014 | Silver | Catherine Wu | USA Blue |
| 2014 | Silver | Alexander Babiak | USA Red |
| 2014 | Silver | Deven Lahoti | USA Red |
| 2013 | Silver | Aaron Klein | USA Red |
| 2013 | Silver | Jeffrey Ling | USA Blue |
| 2012 | Silver | Darryl Wu | USA 1 |
| 2012 | Silver | Allan Sadun | USA 1 |
| 2012 | Silver | Aaron Klein | USA 2 |
| 2011 | Silver | Wesley Jones | USA Red |
| 2011 | Silver | Allen Yuan | USA White |
| 2011 | Silver | Alexander Wade | USA Blue |
| 2011 | Silver | Duligur Ibeling | USA Red |
| 2010 | Silver | Martin Camacho | USA Blue |
| 2010 | Silver | Tian-Yi Damien Jiang | USA Blue |
| 2010 | Silver | Allen Yuan | USA Red |
| 2009 | Silver | Rebecca Jacobs | USA Red |
| 2008 | Silver | Anand Natarajan | USA 1 |
| 2008 | Silver | Morris Alper | USA 1 |
| 2018 | Bronze | Brian Xiao | USA Red |
| 2017 | Bronze | Siye Zhu | USA Red |
| 2017 | Bronze | Sonia Reilly | USA Blue |
| 2016 | Bronze | Wyatt R. Reeves | USA Blue |
| 2016 | Bronze | Siye Zhu | USA Blue |
| 2015 | Bronze | Nilai Sarda | USA Blue |
| 2014 | Bronze | Kevin Li | USA Blue |
| 2014 | Bronze | James Bloxham | USA Blue |
| 2013 | Bronze | Tom McCoy | USA Red |
| 2013 | Bronze | Maximilian Schindler | USA Red |
| 2012 | Bronze | Erik Andersen | USA 2 |
| 2011 | Bronze | Aaron Klein | USA Red |
| 2010 | Bronze | Alexander Iriza | USA Blue |
| 2010 | Bronze | Alan Chang | USA Blue |
| 2009 | Bronze | Alan Huang | USA Red |
| 2009 | Bronze | John Berman | USA Blue |
| 2009 | Bronze | Sergei Bernstein | USA Blue |
| 2008 | Bronze | Guy Tabachnick | USA 1 |
| 2008 | Bronze | Jeffrey Lim | USA 2 |
| 2008 | Bronze | Rebecca Jacobs | USA 2 |
Honorable Mentions
| Year | Award | Name | Team |
| --- | --- | --- | --- |
| 2019 | HM | Katherine He | USA Blue |
| 2016 | HM | Laurestine Irene Bradford | USA Red |
| 2016 | HM | Jack LaFleur | USA Blue |
| 2015 | HM | Kevin Q Li | USA Blue |
| 2014 | HM | Brandon Epstein | USA Blue |
| 2014 | HM | Jacqueline Bredenberg | USA Red |
| 2013 | HM | Erik Andersen | USA Blue |
| 2013 | HM | Rebecca Burks | USA Blue |
| 2012 | HM | Samuel Zbarsky | USA 1 |
| 2011 | HM | Ophir Lifshitz | USA Blue |
| 2011 | HM | Caroline Ellison | USA Blue |
| 2011 | HM | Arjun Srinivasan | USA White |
| 2011 | HM | Erik Andersen | USA White |
| 2011 | HM | Chelsea Voss | USA White |
| 2010 | HM | In-Sung Na | USA Red |
| 2010 | HM | Brian Kong | USA Red |
| 2009 | HM | Vivaek Shivakumar | USA Blue |
| 2009 | HM | Anand Natarajan | USA Red |
| 2009 | HM | Daryl Hansen | USA Blue |
| 2009 | HM | Morris Alper | USA Red |
Individual Contest Team Average Scores
| Year | Place | Team |
| --- | --- | --- |
| 2019 | 1st Place | USA Red |
| 2018 | 1st Place | USA Blue |
| 2016 | 1st Place | USA Red |
| 2015 | 1st Place | USA Red |
| 2014 | 1st Place | USA Red |
| 2013 | 1st Place | USA Red |
| 2011 | 1st Place | USA Red |
| 2010 | 1st Place | USA Blue |
| 2012 | 2nd Place | USA 1 |
| 2015 | 3rd Place | USA Blue |
| 2014 | 3rd Place | USA Blue |
| 2012 | 3rd Place | USA 2 |
| 2010 | 3rd Place | USA Red |
Team Contest Trophies
| Year | Trophy | Team |
| --- | --- | --- |
| 2018 | Gold | USA Blue |
| 2014 | Gold | USA Red |
| 2013 | Gold | USA Red |
| 2012 | Gold | USA 2 |
| 2011 | Gold | USA Red |
| 2009 | Gold | USA Red |
| 2008 | Gold | USA 2 |
| 2007 | Gold | USA 2 |
| 2018 | Silver | USA Red |
| 2015 | Silver | USA Red |
| 2008 | Silver | USA 1 |
Team Contest Honorable Mentions
| Year | Award | Team |
| --- | --- | --- |
| 2016 | HM | USA Blue |
| 2016 | HM | USA Red |