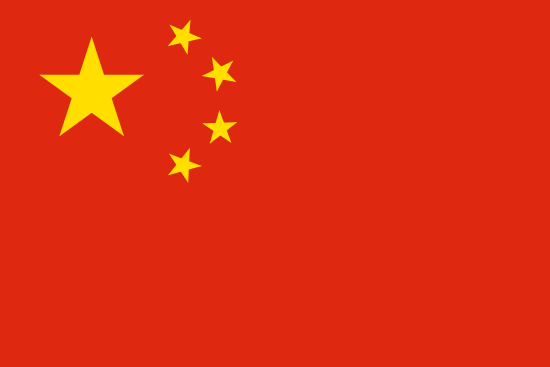 China first competed in the IOL in 2012, and has competed in 10 olympiads. They most recently competed in 2023. They have sent 76 participants in 19 teams.
In competition, teams from China have brought home 26 medals (1 gold, 10 silver and 15 bronze), 1 silver trophy, 4 best-solution prizes, 20 honorable mentions and 2 team contest honorable mentions.
In addition, China has sent 1 Repeat Medalist to the Hall of Fame.
Team China is chosen through China National Linguistics Olympiad (全国语言学奥林匹克竞赛).
Individual Contest Medalists
| Year | Medal | Name | Team |
| --- | --- | --- | --- |
| 2019 | Gold | Haokun Wu | China QIAN |
| 2023 | Silver | He Jianxing | China Qian |
| 2021 | Silver | Zijing Wei | China Kun |
| 2019 | Silver | Jinru Bai | China KUN |
| 2016 | Silver | Luo Yiming | China 2 |
| 2015 | Silver | Jin Xu | China 1 |
| 2015 | Silver | Ruowang Zhang | China 2 |
| 2014 | Silver | Tianlu Chen | China 1 |
| 2014 | Silver | Ming Zhang | China 2 |
| 2014 | Silver | Run Chen | China 1 |
| 2014 | Silver | Dailin Xue | China 2 |
| 2023 | Bronze | Jiang Yiling | China Qian |
| 2023 | Bronze | Chen Nuo | China Qian |
| 2023 | Bronze | Li Jiying | China Kun |
| 2021 | Bronze | Zekai Wu | China Qian |
| 2021 | Bronze | Yage Grace Xin | China Qian |
| 2019 | Bronze | Lanruo Xie | China KUN |
| 2018 | Bronze | Ye Liu | China KUN |
| 2018 | Bronze | Ziche Chen | China QIAN |
| 2017 | Bronze | Ziche Chen | China |
| 2017 | Bronze | Yuyang Liu | China |
| 2016 | Bronze | Wang Runze | China 1 |
| 2016 | Bronze | Bai Ruiheng | China 2 |
| 2016 | Bronze | Yu Shuyue | China 1 |
| 2016 | Bronze | Li Huihan | China 1 |
| 2014 | Bronze | Heran Yang | China 1 |
Honorable Mentions
| Year | Award | Name | Team |
| --- | --- | --- | --- |
| 2023 | HM | Zhengmo Ma | China Kun |
| 2023 | HM | Tong Su | China Qian |
| 2021 | HM | Haoyang Yin | China Kun |
| 2021 | HM | Puyuan Ye | China Kun |
| 2021 | HM | Peilin Ye | China Kun |
| 2021 | HM | Silang Feng | China Qian |
| 2021 | HM | Junkai Wang | China Qian |
| 2019 | HM | Ruijia Li | China QIAN |
| 2018 | HM | Rui Min | China QIAN |
| 2017 | HM | Linghui Zheng | China |
| 2016 | HM | Shi Yuanjun | China 2 |
| 2016 | HM | Liu Yuyang | China 1 |
| 2015 | HM | Huihan Li | China 1 |
| 2014 | HM | Delin Liu | China 2 |
| 2014 | HM | Qitong Cao | China 1 |
| 2013 | HM | Minsheng Liu | China 2 |
| 2013 | HM | Qitong Cao | China 1 |
| 2013 | HM | Tianhu Zhang | China 2 |
| 2013 | HM | Sicong Liu | China 1 |
| 2012 | HM | Jia Zhang | China 1 |
Individual Contest Team Average Scores
| Year | Place | Team |
| --- | --- | --- |
| | 1st Place | |
| | 1st Place | |
| 2014 | 3rd Place | China 1 |
Team Contest Trophies
| Year | Trophy | Team |
| --- | --- | --- |
| 2019 | Silver | China KUN |
Team Contest Honorable Mentions
| Year | Award | Team |
| --- | --- | --- |
| 2023 | HM | China Qian |
| 2016 | HM | China 1 |