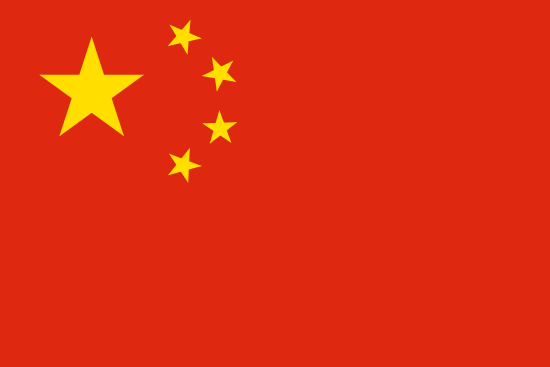 China first competed in the IOL in 2012, and has competed in 8 olympiads. They most recently competed in 2019. They have sent 60 participants in 15 teams.
In competition, teams from China have brought home 19 medals (1 gold, 8 silver and 10 bronze), 1 silver trophy, 3 best-solution prizes, 13 honorable mentions and 1 team contest honorable mention.
In addition, China has sent 1 Repeat Medalist to the Hall of Fame.
Team China is chosen through China National Linguistics Olympiad (全国语言学奥林匹克竞赛).
Individual Contest Medalists
| Year | Medal | Name | Team |
| --- | --- | --- | --- |
| 2019 | Gold | Haokun Wu | China QIAN |
| 2019 | Silver | Jinru Bai | China KUN |
| 2016 | Silver | Luo Yiming | China 2 |
| 2015 | Silver | Jin Xu | China 1 |
| 2015 | Silver | Ruowang Zhang | China 2 |
| 2014 | Silver | Tianlu Chen | China 1 |
| 2014 | Silver | Ming Zhang | China 2 |
| 2014 | Silver | Run Chen | China 1 |
| 2014 | Silver | Dailin Xue | China 2 |
| 2019 | Bronze | Lanruo Xie | China KUN |
| 2018 | Bronze | Ye Liu | China KUN |
| 2018 | Bronze | Ziche Chen | China QIAN |
| 2017 | Bronze | Ziche Chen | China |
| 2017 | Bronze | Yuyang Liu | China |
| 2016 | Bronze | Wang Runze | China 1 |
| 2016 | Bronze | Bai Ruiheng | China 2 |
| 2016 | Bronze | Yu Shuyue | China 1 |
| 2016 | Bronze | Li Huihan | China 1 |
| 2014 | Bronze | Heran Yang | China 1 |
Honorable Mentions
| Year | Award | Name | Team |
| --- | --- | --- | --- |
| 2019 | HM | Ruijia Li | China QIAN |
| 2018 | HM | Rui Min | China QIAN |
| 2017 | HM | Linghui Zheng | China |
| 2016 | HM | Shi Yuanjun | China 2 |
| 2016 | HM | Liu Yuyang | China 1 |
| 2015 | HM | Huihan Li | China 1 |
| 2014 | HM | Delin Liu | China 2 |
| 2014 | HM | Qitong Cao | China 1 |
| 2013 | HM | Minsheng Liu | China 2 |
| 2013 | HM | Qitong Cao | China 1 |
| 2013 | HM | Tianhu Zhang | China 2 |
| 2013 | HM | Sicong Liu | China 1 |
| 2012 | HM | Jia Zhang | China 1 |
Individual Contest Team Average Scores
| Year | Place | Team |
| --- | --- | --- |
| | 1st Place | |
| | 1st Place | |
| 2014 | 3rd Place | China 1 |
Team Contest Trophies
| Year | Trophy | Team |
| --- | --- | --- |
| 2019 | Silver | China KUN |
Team Contest Honorable Mentions
| Year | Award | Team |
| --- | --- | --- |
| 2016 | HM | China 1 |