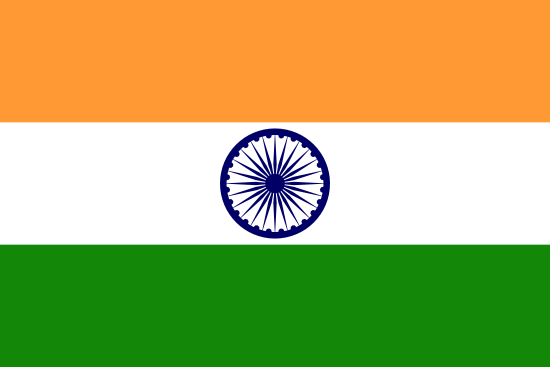 India first competed in the IOL in 2009, and has competed in 14 olympiads. They most recently competed in 2023. They have sent 84 participants in 21 teams.
In competition, teams from India have brought home 28 medals (4 gold, 8 silver and 16 bronze), 1 bronze trophy, 9 best-solution prizes and 15 honorable mentions.
In addition, India has sent 6 Repeat Medalists to the Hall of Fame.
Team India is chosen through PLO, Panini Linguistics Olympiad.
Individual Contest Medalists
| Year | Medal | Name | Team |
| --- | --- | --- | --- |
| 2021 | Gold | Ritam Nag | India Saffron |
| 2021 | Gold | Antara Raaghavi Bhattacharya | India Saffron |
| 2018 | Gold | Rujul Gandhi | India Saffron |
| 2018 | Gold | Angikar Ghosal | India Saffron |
| 2023 | Silver | Faraz Ahmed Siddiqui | India 1 |
| 2022 | Silver | Siddhant Attavar | India |
| 2019 | Silver | Ishan Ganguly | India Saffron |
| 2018 | Silver | Aparna Ajit Gupte | India Green |
| 2017 | Silver | Chinmaya Kausik | India Saffron |
| 2013 | Silver | Yash Sinha | India |
| 2012 | Silver | Sagar Sarda | India |
| 2009 | Silver | Aakanksha Sarda | India |
| 2021 | Bronze | Vedant Singh | India Green |
| 2021 | Bronze | Shashwat Mundra | India Green |
| 2021 | Bronze | Vishruth Ram Konakanchi | India Saffron |
| 2019 | Bronze | Angikar Ghosal | India Saffron |
| 2019 | Bronze | Aparna Ajit Gupte | India Saffron |
| 2019 | Bronze | Antara Raaghavi Bhattacharya | India Green |
| 2018 | Bronze | Shinjini Ghosh | India Saffron |
| 2018 | Bronze | Pranava Dhar | India Green |
| 2017 | Bronze | Chirag C. D | India Green |
| 2016 | Bronze | Aalok Sathe | India Saffron |
| 2015 | Bronze | Aalok Sathe | India Green |
| 2015 | Bronze | Samvida Sudheesh Venkatesh | India Saffron |
| 2014 | Bronze | Anindya Sharma | India |
| 2014 | Bronze | Rajan Dalal | India |
| 2013 | Bronze | Nilai Sarda | India |
| 2012 | Bronze | Yash Sinha | India |
Honorable Mentions
| Year | Award | Name | Team |
| --- | --- | --- | --- |
| 2023 | HM | Anshul Krishnadas Bhagwat | India 1 |
| 2023 | HM | Saumya Goyal | India 2 |
| 2023 | HM | Ujaan Rakshit | India 2 |
| 2022 | HM | Shashwat Mundra | India |
| 2019 | HM | Shashwat Goel | India Green |
| 2017 | HM | Angikar Ghosal | India Saffron |
| 2017 | HM | Shardul Chiplunkar | India Saffron |
| 2017 | HM | Rujul Gandhi | India Green |
| 2017 | HM | Sagnik Anupam | India Saffron |
| 2015 | HM | Saujas Srinivasa Vaduguru | India Saffron |
| 2015 | HM | Sesh Raghav Sadasivam | India Saffron |
| 2015 | HM | Abhishek Mohan Dedhe | India Green |
| 2013 | HM | Prachatos Mitra | India |
| 2012 | HM | Surya Narayanan Hari | India |
| 2011 | HM | Sagar Sarda | India |
Individual Contest Team Average Scores
| Year | Place | Team |
| --- | --- | --- |
| | 1st Place | |
| | 1st Place | |
| 2021 | 3rd Place | India Saffron |
Team Contest Trophies
| Year | Trophy | Team |
| --- | --- | --- |
| 2021 | Bronze | India Saffron |