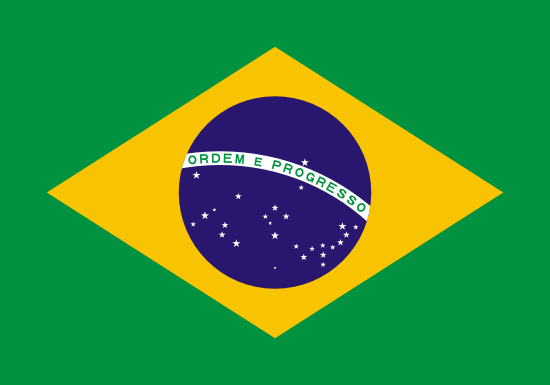 Brazil first competed in the IOL in 2011, and has competed in 10 olympiads. They most recently competed in 2023. They have sent 59 participants in 15 teams.
In competition, teams from Brazil have brought home 17 medals (3 gold, 5 silver and 9 bronze), 1 bronze trophy, 3 best-solution prizes, 11 honorable mentions and 1 team contest honorable mention.
In addition, Brazil has sent 2 Repeat Medalists and 1 Dream Team to the Hall of Fame.
Team Brazil is chosen through OBL, Brazilian Olympiad in Linguistics (Olimpíada Brasileira de Linguística).
Individual Contest Medalists
| Year | Medal | Name | Team |
| --- | --- | --- | --- |
| 2023 | Gold | Leonardo Torres | Brazil Bem-te-vi |
| 2023 | Gold | Leonardo Paillo | Brazil Bem-te-vi |
| 2013 | Gold | Gabriel Alves da Silva Diniz | Brazil |
| 2022 | Silver | Fernando César | Brazil Açaí |
| 2019 | Silver | João Henrique Oliveira Fontes | Brazil Nhorõwa |
| 2019 | Silver | Gustavo Palote da Silva Martins | Brazil Nhorõwa |
| 2018 | Silver | João Henrique Oliveira Fontes | Brazil Pões |
| 2012 | Silver | Ivan Tadeu Ferreira Antunes Filho | Brazil |
| 2023 | Bronze | Teresa Lage | Brazil Quero-quero |
| 2023 | Bronze | Everton Albuquerque De Oliveira | Brazil Bem-te-vi |
| 2023 | Bronze | Luiz Satoshi Yunomae Oikawa | Brazil Quero-quero |
| 2023 | Bronze | João Pedro Alves Ferreira | Brazil Quero-quero |
| 2023 | Bronze | Manoela Ferraz | Brazil Bem-te-vi |
| 2022 | Bronze | Max Naigeborin | Brazil Açaí |
| 2018 | Bronze | Gustavo Palote da Silva Martins | Brazil Pões |
| 2016 | Bronze | Bruno Kenzo Ozaki | Brazil 1 |
| 2012 | Bronze | Pedro Neves Lopes | Brazil |
Honorable Mentions
| Year | Award | Name | Team |
| --- | --- | --- | --- |
| 2023 | HM | Carolina Bastos | Brazil Quero-quero |
| 2022 | HM | Leonardo Paillo | Brazil Açaí |
| 2022 | HM | Manoela Ferraz | Brazil Açaí |
| 2022 | HM | Wesley Andrade | Brazil Guaraná |
| 2022 | HM | Lai Otsuka | Brazil Guaraná |
| 2018 | HM | Pedro Marinho Rocha | Brazil Pães |
| 2017 | HM | Gustavo Palote da Silva Martins | Brazil |
| 2014 | HM | Gabriel Alves da Silva Diniz | Brazil |
| 2013 | HM | André Navarro Barros | Brazil |
| 2013 | HM | Murilo Dória Guimarães | Brazil |
| 2012 | HM | Rafael Kazuhiro Miyazaki | Brazil |
Team Contest Trophies
| Year | Trophy | Team |
| --- | --- | --- |
| 2018 | Bronze | Brazil Pões |
Team Contest Honorable Mentions
| Year | Award | Team |
| --- | --- | --- |
| 2023 | HM | Brazil Quero-quero |