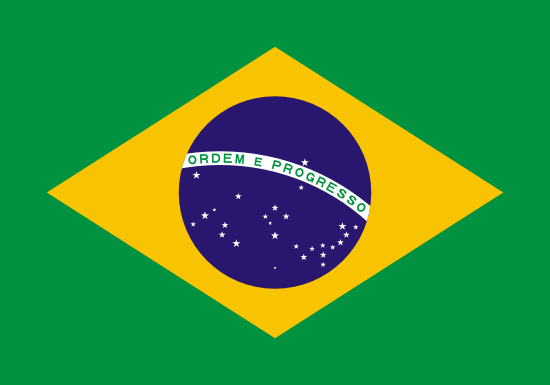 Brazil first competed in the IOL in 2011, and has competed in 9 olympiads. They most recently competed in 2022. They have sent 51 participants in 13 teams.
In competition, teams from Brazil have brought home 10 medals (1 gold, 5 silver and 4 bronze), 1 bronze trophy, 3 best-solution prizes and 10 honorable mentions.
In addition, Brazil has sent 2 Repeat Medalists to the Hall of Fame.
Team Brazil is chosen through OBL, Brazilian Olympiad in Linguistics (Olimpíada Brasileira de Linguística).
Individual Contest Medalists
| Year | Medal | Name | Team |
| --- | --- | --- | --- |
| 2013 | Gold | Gabriel Alves da Silva Diniz | Brazil |
| 2022 | Silver | Fernando César | Brazil Açaí |
| 2019 | Silver | João Henrique Oliveira Fontes | Brazil Nhorõwa |
| 2019 | Silver | Gustavo Palote da Silva Martins | Brazil Nhorõwa |
| 2018 | Silver | João Henrique Oliveira Fontes | Brazil Pões |
| 2012 | Silver | Ivan Tadeu Ferreira Antunes Filho | Brazil |
| 2022 | Bronze | Max Naigeborin | Brazil Açaí |
| 2018 | Bronze | Gustavo Palote da Silva Martins | Brazil Pões |
| 2016 | Bronze | Bruno Kenzo Ozaki | Brazil 1 |
| 2012 | Bronze | Pedro Neves Lopes | Brazil |
Honorable Mentions
| Year | Award | Name | Team |
| --- | --- | --- | --- |
| 2022 | HM | Leonardo Paillo | Brazil Açaí |
| 2022 | HM | Manoela Ferraz | Brazil Açaí |
| 2022 | HM | Wesley Andrade | Brazil Guaraná |
| 2022 | HM | Lai Otsuka | Brazil Guaraná |
| 2018 | HM | Pedro Marinho Rocha | Brazil Pães |
| 2017 | HM | Gustavo Palote da Silva Martins | Brazil |
| 2014 | HM | Gabriel Alves da Silva Diniz | Brazil |
| 2013 | HM | André Navarro Barros | Brazil |
| 2013 | HM | Murilo Dória Guimarães | Brazil |
| 2012 | HM | Rafael Kazuhiro Miyazaki | Brazil |
Team Contest Trophies
| Year | Trophy | Team |
| --- | --- | --- |
| 2018 | Bronze | Brazil Pões |