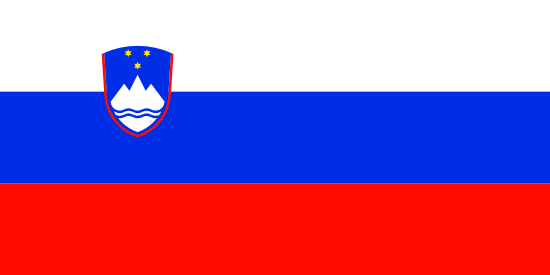 Slovenia first competed in the IOL in 2008, and has competed in 15 olympiads. They most recently competed in 2023. They have sent 74 participants in 20 teams.
In competition, teams from Slovenia have brought home 14 medals (4 silver and 10 bronze), 2 trophies (1 gold and 1 bronze), 6 best-solution prizes, 12 honorable mentions and 1 team contest honorable mention.
In addition, Slovenia has sent 3 Repeat Medalists to the Hall of Fame.
Team Slovenia is chosen through a nationwide competition organised by Association for Technical Culture of Slovenia (Zveza za tehnično kulturo Slovenije).
Individual Contest Medalists
| Year | Medal | Name | Team |
| --- | --- | --- | --- |
| 2017 | Silver | Anja Zdovc | Slovenia |
| 2016 | Silver | Matija Lovšin | Slovenia |
| 2014 | Silver | Lara Jerman | Slovenia |
| 2012 | Silver | Rok Kaufman | Slovenia 1 |
| 2023 | Bronze | Brest Lenarčič | Slovenia |
| 2022 | Bronze | Vita Korošin | Slovenia |
| 2022 | Bronze | Katja Andolšek | Slovenia |
| 2022 | Bronze | Rok Tadej Brunšek | Slovenia |
| 2021 | Bronze | Matic Petek | Slovenia 1 |
| 2019 | Bronze | Rok Tadej Brunšek | Slovenia |
| 2017 | Bronze | Ana Meta Dolinar | Slovenia |
| 2017 | Bronze | Aleksej Jurca | Slovenia |
| 2015 | Bronze | Matija Lovšin | Slovenia |
| 2011 | Bronze | Rok Kaufman | Slovenia |
Honorable Mentions
| Year | Award | Name | Team |
| --- | --- | --- | --- |
| 2021 | HM | Jan Malej | Slovenia 1 |
| 2019 | HM | Ana Meta Dolinar | Slovenia |
| 2019 | HM | Sebastjan Kordiš | Slovenia |
| 2018 | HM | Hana Viktorija Balan | Team Slovenia |
| 2014 | HM | Uroš Prešern | Slovenia |
| 2013 | HM | Uroš Prešern | Slovenia |
| 2013 | HM | Lara Jerman | Slovenia |
| 2012 | HM | Valentina Prevc | Slovenia 1 |
| 2012 | HM | Lara Jerman | Slovenia 2 |
| 2011 | HM | Mateja Hrast | Slovenia |
| 2010 | HM | Tadej Novak | Slovenia 1 |
| 2010 | HM | Anja Bregar | Slovenia 2 |
Team Contest Trophies
| Year | Trophy | Team |
| --- | --- | --- |
| 2019 | Gold | Slovenia |
| 2017 | Bronze | Slovenia |
Team Contest Honorable Mentions
| Year | Award | Team |
| --- | --- | --- |
| 2023 | HM | Slovenia |