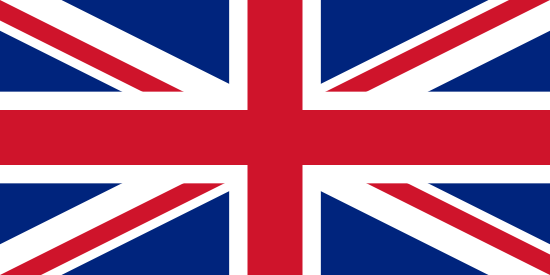 UK first competed in the IOL in 2009, and has competed in 11 olympiads. They most recently competed in 2019. They have sent 68 participants in 17 teams.
In competition, teams from UK have brought home 34 medals (13 gold, 8 silver and 13 bronze), 3 trophies (1 gold and 2 bronze), 1 first-place team cup, 3 best-solution prizes and 12 honorable mentions.
In addition, UK has sent 5 Repeat Medalists and 3 Dream Teams to the Hall of Fame.
Team UK is chosen through UKLO, UK Linguistics Olympiad.
Individual Contest Medalists
| Year | Medal | Name | Team |
| --- | --- | --- | --- |
| 2019 | Gold | Sam Corner | UK U |
| 2019 | Gold | Simeon Hellsten | UK K |
| 2019 | Gold | Benedict Randall Shaw | UK K |
| 2018 | Gold | Liam McKnight | UK K |
| 2018 | Gold | Benedict Randall Shaw | UK K |
| 2017 | Gold | Samuel Ahmed | UK K |
| 2017 | Gold | Liam McKnight | UK U |
| 2017 | Gold | Simeon Hellsten | UK K |
| 2016 | Gold | Liam McKnight | UK |
| 2016 | Gold | Samuel Ahmed | UK |
| 2015 | Gold | Samuel Ahmed | UK East |
| 2015 | Gold | Liam McKnight | UK West |
| 2014 | Gold | Elysia Jane Warner | UK |
| 2019 | Silver | Harrison Moore | UK U |
| 2019 | Silver | Daniel Turaev | UK K |
| 2018 | Silver | Simeon Hellsten | UK K |
| 2017 | Silver | Harry Taylor | UK K |
| 2017 | Silver | Ben Morris | UK U |
| 2015 | Silver | Anthony Bracey | UK West |
| 2013 | Silver | Omri Faraggi | UK North |
| 2012 | Silver | Tom White | UK |
| 2019 | Bronze | Kilian Meissner | UK U |
| 2019 | Bronze | Alex Walker | UK U |
| 2018 | Bronze | Edmund Lea | UK U |
| 2018 | Bronze | Hari Raghava Prasad | UK K |
| 2018 | Bronze | Sean White | UK U |
| 2016 | Bronze | Isobel Alice Voysey | UK |
| 2015 | Bronze | Naomi Solomons | UK East |
| 2012 | Bronze | Omri Faraggi | UK |
| 2012 | Bronze | Melanie Duncan | UK |
| 2012 | Bronze | Baichuan Li | UK |
| 2011 | Bronze | Nik Moore | UK |
| 2010 | Bronze | Younus Porteous  | UK 1 |
| 2009 | Bronze | Ben Caller | Great Britain |
Honorable Mentions
| Year | Award | Name | Team |
| --- | --- | --- | --- |
| 2015 | HM | Harry Taylor | UK West |
| 2015 | HM | Isobel Voysey | UK East |
| 2015 | HM | Stephanie Wong | UK West |
| 2014 | HM | Alastair James Carr | UK |
| 2013 | HM | Neema Kotonya | UK North |
| 2013 | HM | Harry Goodhew | UK North |
| 2013 | HM | Elysia Warner | UK South |
| 2013 | HM | Daniel Pitt | UK South |
| 2013 | HM | Theo Tindall | UK South |
| 2011 | HM | Piotr Gałuszka | UK |
| 2010 | HM | Craig Bohrson | UK 1 |
| 2010 | HM | Carl Rietschel | UK 2 |
Individual Contest Team Average Scores
| Year | Place | Team |
| --- | --- | --- |
| 2017 | 1st Place | UK K |
| 2018 | 3rd Place | UK K |
Team Contest Trophies
| Year | Trophy | Team |
| --- | --- | --- |
| 2015 | Gold | UK West |
| 2018 | Bronze | UK U |
| 2016 | Bronze | UK |